"Rāmkalni Nordeco" is a Latvian company located in one of the most picturesque spots in Latvia, on the banks of the Gauja river. It is the place where the story of Rāmkalni began. You may not believe but in the year 2000 we started only as boat lessors. The beautiful river Gauja inspired us to make this picturesque spot even more interesting for all the nature lovers out there. In the first years Rāmkalni wasn't only a place where boats were leased, but there were also a rodeling track, a ski route, restaurant and a small local shop for all tourists to purchase something that would remind them of the beautiful day at Rāmkalni. We got even more inspired to make something on our own and in 16 years' time period we have managed to build Leisure Park and have become also a food manufacturer.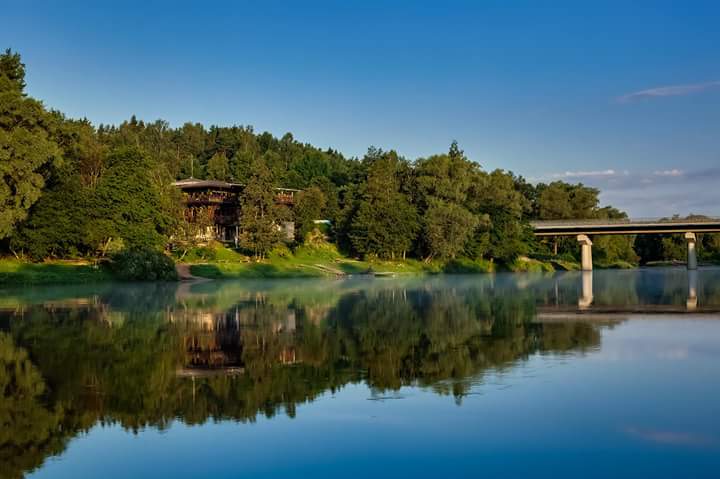 But let's step a bit back in the time. In year 2009 Latvia was going through economically hard times. It was hard for a lot of companies and many gave up. But what it did to us? It was like a push to take everything in our own hands and start producing something on our own. Because of the love for nature there were no doubts we want to produce something natural.
There's no doubt- to develop new products, it was a magical time for us. Because we came to realize – we have quite a lot of healthy and clean berries and fruits harvested in Latvia that should be processed here – in Latvia. We knew how much everyone loves to treat themselves with something tasty but yet- healthy, so we knew that the best way to sell our berries is by making them candied. When we saw how not only kids enjoyed this snack but also adults included our products in their daily product list, we went further and made another product – candied goodies covered in chocolate. This compound was magical – the taste harmony was quite surprising. And then came hot summer days and a need to refresh ourselves with a natural drink. It gave another push to develop another new product – natural lemonades.To all of our products we have only added sugar. The product itself is so complete there is no need for artificial flavor enhancers, preservatives or colorants. To keep all the goodies the fruits and berries have, we have developed sensitive processing technology that helps us to save the juiciness, natural color and taste of the product. There is no better way to treat yourself with such a tasty and healthy snack at the same time!
But still, this isn't where our story stands. It gets even more interesting because in the year of 2013 we started to garden ourselves berries and fruits. One of the best feelings in the world – the first grown quinces, rhubarbs and pumpkin. There is doubt that we couldn't be happier, it's such a good feeling to harvest something on your own and process it into something as delicious as our products. We are continuing this route – harvesting our main product ingredients so we could be able to support you and your close ones with the best quality natural products.
In the year of 2015 we were happy to upraise our activities and continue our production in new factory. EU development program helped us to achieve this big step. What it has given to us is the ability to produce so much more that we are able not to gladden people only in Latvia, but to export our natural products to the rest of the world, too!
We love the Latvian fields, gardens and farm produce, and this love is what inspired us to make all of these products. There is no doubt we will continue to develop ourselves and surprise you with more delicious and healthy products!